Uber Freight
August 2019 ––

The fine folks at

Camp+King

saw a

previous piece

of projection work from Mr. Munkowitz and wanted to push the idea much further for their client

Uber Freight.

They presented an intriguing group of scripts, in which they wanted to create an authentic story; a story that elicited emotions. One that was truthful and honest and used projected light to showcase how shipments are handled inside and outside the warehouse, and the emotional payoff when a customer has the ease of grabbing it off the shelf.

As a resonse, the team wanted the viewers to uncover the forward thinking secret to Uber's process and the humanity behind the shipping industry that Uber is having a hand in molding. They wanted the audience to connect emotionally to Uber empowering shipping companies and carriers to flourish, and wanted to execute the campaign in a stylish and compelling way that brought the viewers into the world of Uber Freight and the vibrant results it brings.
---
The Concept
–– 02



The textured warehouse scenes depicted the "behind-the-scenes" and humanity of the shipper's universe, and the projections were a glimpse of the life of a shipment, which was a journey that included beautiful imagery that is clear and literal, as well as abstract imagery that was more textural. Through the projections, we told their larger story – the story of travel – and the enjoyment, satisfaction and real relief that results from a product reaching its destination on time.

We juxtaposed the intimate inside-the-warehouse scenes with this projected imagery, which were embedded in the honest and very real textures of the environment for an attachment to the gritty, real-world setting. We made use of the all the detail and geometry of the warehouse to create interesting compositions, and to maximize the impact of the projections through striking perspective trick aligned with the camera's position and vantage point.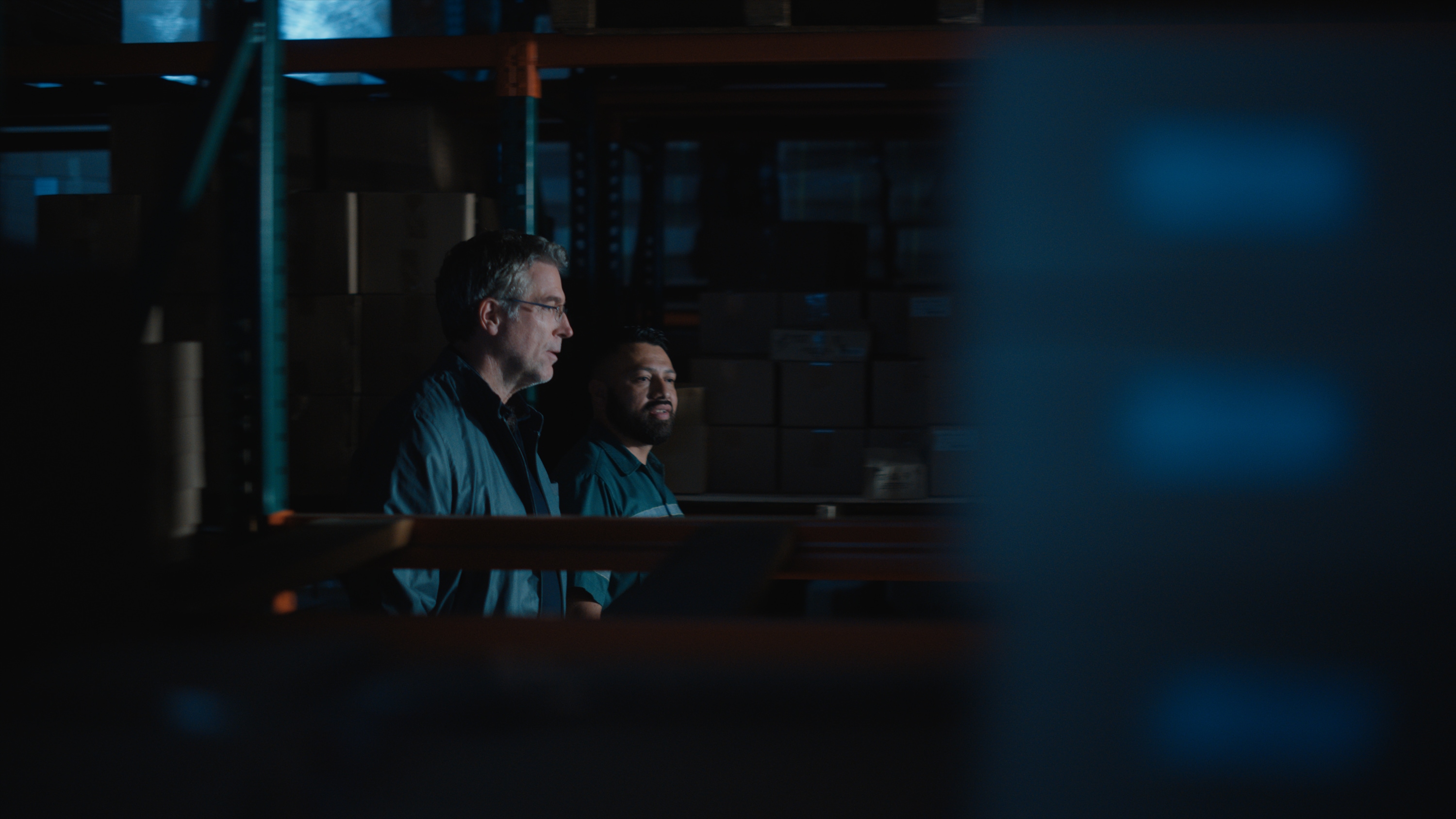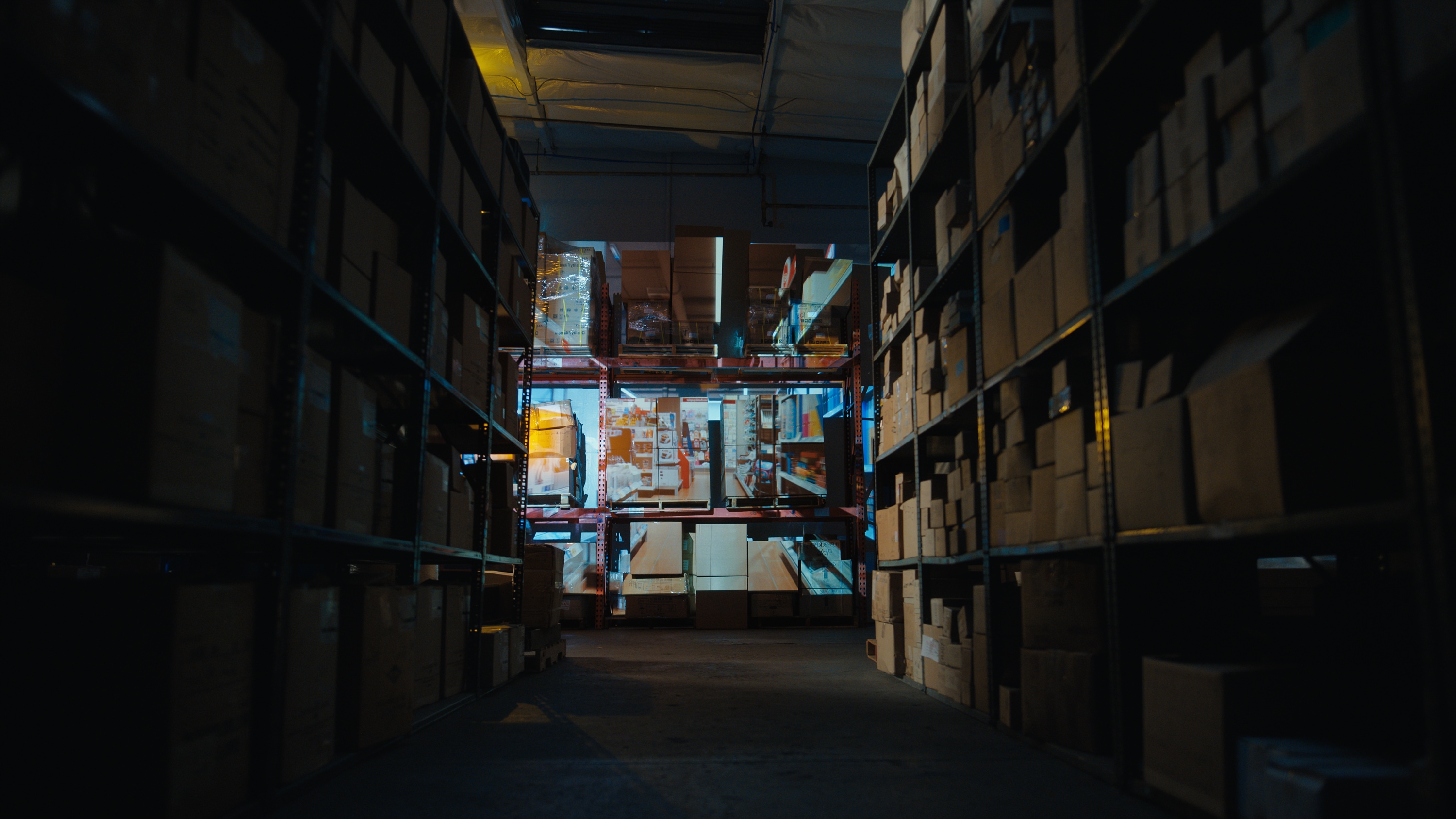 ---
Things Go Right
–– 03



The

Things Go Right

spot was a more character-focused film – featuring a narrative vignettte on our hero's journey of preparing a shipment and seeing it through leaving the warehouse. It had a more intimate feel – a peek behind the curtain into the daily tasks and interactions required to do the job right. As a result, it has a warmer, more intimate and connected personal feeling than the Anthem campaign, which was the team's goal from the outset.
---
The Concept
–– 04



Through projection, the life of the shipment facilitated by Uber's Freight service make the non-warehouse environments come alive. We wanted to depict Uber's innovative tools and network through light, representing the speed and efficiency and providing a portal to the life of the shipment and its journey. We show what happens outside the warehouse – how the network enables the product to travel to its destination – another peek behind the curtain. The light feels like a technical blanket - the all encompassing network - the invisible web made visible.

Credit List
---

Production Company: JOJX
Director: GMUNK
Line Producer: Trevor Allen
Director Of Photography: Jason Hargreaves
Production Designer: Charles Infante
Partner/Exec Prod: Jackson Morton
Partner/Exec Prod: Joe Care
Partner/Exec Prod: Pedro Aragao De Oliveira
Editorial Company: Cabin
Editor: Matt Schaff
Assistant Editor: Emalee Arroyo
Online: Shape+Light
Executive Producer: Remy Foxx
Producer: Joanna Hall
Telecine: Mission Film & Design
Colorist: Chris Martin
Producer: Nick Castillo/Matt Notaro
Audio Facility: One Union Recording Studios
Audio Engineer: Joaby Deahl & Eben Carr
Music: Gavin Brivik
Composer: Gavin Brivik

Production Design: VT Pro Design
Executive Creative Director: Michael Fullman
Creative Director: Sarah Kang
Production Director:Hayk Khanjian
Projectionist: Stefan Hambsch

Agency: Camp + King
Chief Executive Officer: Jamie King
Chief Creative Officer: Roger Camp
Creative Director (AD): Rikesh Lal
Creative Director (CW): Jesse Dillow
Director Of Brand: Emily Dillow
Brand Supervisor: Heather Lord
Assoc Creative Dir (AD): Chris Nash
Assoc Creative Dir (CW): Michael Ng
Senior Copywriter: Lara Kesler
Director Of Prod: Stacy Mcclain
Producer: Malini Kartha