Asus Gamers Republic
December 2010 ––

This internet spot for the Asus Gamers Republic was the bottle-breaking

Black Swamp

collaboration under the direction of the incredibly talented

Nicolas Losq

. The Swans unwavering commitment to each other was clearly evident as they conceived, shot and executed the piece within a 3 week timeframe, equipped with a post team of five mighty bastards. Munko was the design director on the project, and got the mouse wet n' warm as the lead compositor, editor, and colorist. A fine first effort from the

Swamp Attack

.
---
Conceptual Notes

–– 02

Looking to appeal to gamers, the Swans created a story and accompanying visuals set in a sci-fi genre. ASUS is a unique and interesting brand in that they create top-of-their class gaming machines, but unfortunately don't have the brand recognition many of their competitors do. Being a big gamer himself, Nick Losq jumped on the opportunity to lead the team in not only showcasing these beastly gaming laptops, but further expose and enhance the brand to the public with a mind-blowing visual presentation.

A more thorough breakdown of the project can be found at

BLACKSWAMP.tv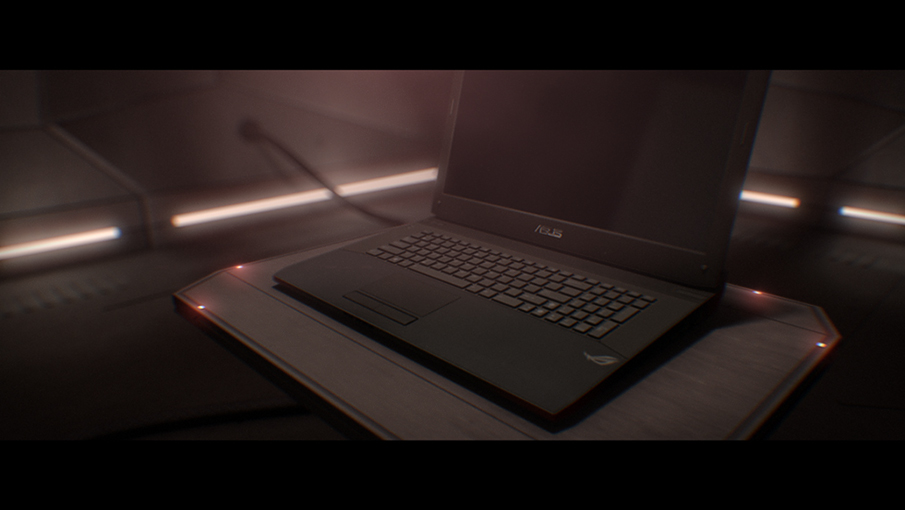 Asus Spirit Credit List
---

Agency: MRM Worldwide/CA
Art Director: Joey Lu
Copywriter: Josh Finderup
Creative Director: Rob Alley
ACD: Robert Konves
Producer: David Cunningham
Visual Production: Black Swan
MD/Executive Producer: Matt Winkel
Director: Nick Losq
Creative Directors: Bradley G Munkowitz, Jake Sargeant
Director of Photography: John Allardice
VFX Supervisor: Chris Clyne
Lead 3D: Nick Losq, Chris Clyne
Lead 3D Animation: Kiel Figgins
UI Design & Animation: Jake Sargeant
Editorial: Bradley G Munkowitz
Compositors: Bradley G Munkowitz, Chad Howitt
Concept Artists: Nick Losq, Magnus Rex, Chelsea Douglas
Sound Design: SoundsRED