is a globally renowned digital artist, live-action director and motion designer whose creativity and innovation span a unique range of mediums. The through line in his work utilizes a fusion of psychedelic themes and richly textured palettes, and his signature lens-based style is enigmatic, atmospheric, and metaphysical – much like the Munky himself.
+
His ethos is driven by his desire to learn and be uncomfortable. He continuously seeks to apply his foundation in motion design to new mediums, with new collaborators. The results of these labors often take beautiful and unexpected forms as short films, installations, digital art, data visualizations, commercials, music videos, title sequences and various applications of motion design.
+
GMUNK's work has been exhibited at
Christie's
,
Sotheby's
and in fine-art galleries around the world. His early
Flash
and
Motion
Design
work set the bar for experimentation in the medium and has been studied in schools internationally for over two decades. His projection-mapping opus
BOX
is one of the most viral short films ever made and won prestigious awards including the
Cannes Grand Prix
and
Siggraph's Best in Show
. He produced one of the world's most iconic image campaigns with the
Microsoft Windows 10
desktop wallpaper, seen by over a billion people worldwide. He pioneered early Augmented Reality concepts by designing the holographic content in science-fiction pillars
Tron: Legacy
and
Oblivion
. His full-spectrum photography series
InfraMunk
has inspired an entire generation of artists and has been published worldwide in numerous print and online platforms including
Fubiz
,
DesignBoom
, and
Engadget
. Over decades, his commercial work has been prolific, with projects for clients such as
Disney
,
Nike
,
Adidas
,
Samsung
,
Microsoft
,
Meta
,
Audi
,
Maserati
,
Mercedes
,
Sony
,
Uber
,
Dolby
,
HP
,
Adobe
,
The Creator's Project
,
Tonal
,
Dobel
,
Asus
,
Hummer
,
Infiniti
and
HBO
.
+
His work often centers around themes of identity, the
subconscious
, and our human connection to technology.
Exhibitions
---
DIGITAL MUSES by Asprey Studios –– Featured Artist: London – 2023
POINTS FOR CLOUDS, DREAMS AROUSED –– Featured Artist: Los Angeles – 2023
SUBCONSCIOUS BLOOM –– Featured Artist: Seattle NFT Museum – 2023
FAKEWHALE VAULT –– Featured Artist: Permanent Collection – 2023
BEEPLE STUDIOS –– Featured Artist: Beeple Studios Charleston – 2023
DANVAS x SUPERRARE –– Solo Exhibition: InfraMunk is Breathing – 2023
CHRISTIE'S –– Featured Artist: Trespassing III Auction – 2022
PELLAS GALLERY –– Featured Artist: New Horizons NFT Exhibition – 2022
NIFTY GATEWAY –– Featured Artist: SkyMunk Perceptions of Scale – 2021
DART2121 –– Featured Artist: Milano CryptoArt is Now Sale – 2021
CHRISTIE'S –– Featured Artist: Opensea End of Year Auction – 2021
SOTHEBY'S –– Featured Artist: Natively Digital 1.2 Collector's Series – 2021
OMART –– Featured Artist: Infinite Rolling Auction NFT Sale – 2021
CHRISTIE'S –– Featured Artist: Proof of Sovereignty NFT Sale – 2021
NIFTY GATEWAY –– Featured Artist: InfraMunk vol1 – 2021
OPEN EARTH FOUNDATION –– Featured Artist: Carbon Drop – 2021
ABV GALLERY –– Featured Artist: Chain Reaction – 2021
NIFTY GATEWAY –– Featured Artist: Floating Alone – 2021
NIFTY GATEWAY –– Featured Artist: Symbiocene Mythologica – 2021
RISE EXHIBITION –– Featured Artist: Sydney, Australia – 2020
ADM2019 –– Featured Artist: Hangzhou, China – 2019
TELESTRON x ROW DTLA –– Featured Artist: Los Angeles, California – 2019
DOLBY ASTERIA –– Featured Artist: Dolby HQ, San Francisco – 2018
GMUNK | MISCELLANY –– Featured Artist: LCAD, Laguna Beach – 2018
TELESTRON x DAY FOR NIGHT –– Featured Artist: Houston, Texas – 2017
MUSE ARTIST EMPOWERED PHILANTROPY –– Featured Artist: San Francisco – 2016
ENLIGHTENED WORLD –– BOX Showcase: Mapping Festival of Girona, Spain – 2015
FROM PAPER to PIXELS –– Featured Artist: Boston, Massachusetts – 2013
PAUSE MELBOURNE –– Featured Artist: Melbourne, Australia – 2011
PIXELGALLERY BOBO EXHIBIT –– Featured Artist: Toronto, Ontario – 2010
WEBVISIONS
––
Showcased Artist: Portland, Oregon
–
2007
ONLINE FLASH FILM FESTIVAL
––
Featured Artist: Barcelona, Spain
–
2006
GOTO+PLAY FESTIVAL
––
Featured Artist: Portland, Oregon
–
2006
ZOOROOM / IAMSTATIC
––
Featured Artist/Showcased Work: Toronto, Ontario
–
2005
HARVARD SQUARE
––
LumenEclipse Exhibition: Showcased Artist: Cambridge
–
2005
LOGIN INTERNATIONAL FESTIVAL
––
Showcased Artist: Logrono City, Spain
–
2005
GREENSPACE
––
Featured Artist/Showcased Work: Valencia, Spain October
–
2005
GOTO+PLAY FILM FESTIVAL
––
Featured Artist: Portland, Oregon
–
2005
MAXALOT GALLERY Viewmaster
––
Showcased Artist: Barcelona, Spain
–
2005
GOTO+PLAY FILM FESTIVAL
––
Showcased Artist: Portland, Oregon
–
2004
SOULPOLICE FILM FESTIVAL
––
Showcased Artist: Oslo, Norway
–
2003
ONEDOTZERO
––
Featured Artist/Video Showcase: London, United Kingdom
–
2003
ESC EXHIBIT
––
PixelGallery Exhibition: Featured Artist: Toronto, Ontario
–
2003
MADMIXER
––
New Media Collective: Featured Artist: Los Angeles, California
–
2002
NOT YET REALIZED
––
New Media Art Exhibit: Featured Artist: Los Angeles
–
2002
WEBCUTS
––
Internet Film Festival: FINN movie Jury Selection: Berlin, Germany
–
2002
PORTLAND FLASH FILM FESTIVAL
––
Featured Artist: FINN movie: Portland, Oregon
–
2002
SEATTLE INTERNATIONAL FILM FESTIVAL
––
Exploding Cinema Feature: Seattle
–
2002
OFFF BARCELONA
––
Featured Video Installation: OFFFtheWall: Barcellona, Spain
–
2002
AIGA CONFERENCE
––
Featured Artist: Broadcast Design: New York
–
2002
WEBCUTS
––
Internet Film Festival: AREOCOAGULUM Jury Selection: Berlin
–
2001
VECTORAMA Conference
––
Featured Designer: Paris, France
–
2001
NEWMEDIA INVISION AWARDS
––
Best of Web: Gold Winner 1999: San Francisco
–
1999
Speaking Engagements
---
MIT MAS.834 Tangible Interfaces –– Featured Speaker: Cambridge, MA – 2022
OFFF DACH –– Featured Speaker: Vienna, Austria – 2022
OFFF BARCELONA –– Featured Speaker: Barcelona, Spain – 2022
FITC TORONTO –– Featured Speaker: Toronto, Ontario – 2022
HARMONY2021 –– Featured Speaker: San Francisco, California – 2021
FORWARD FESTIVAL HAMBURG –– Featured Speaker: Online Stream – 2021
PAUSE FEST –– Featured Speaker: Online Stream – 2021
GRAPHIKA MANILA –– Featured Speaker: Online Stream – 2021
UPLEVEL DIGITAL SUMMIT –– Featured Speaker: Online Stream – 2020
MOTION NORTH 37 x GMUNK & Beeple –– Online Stream – 2020
DIGITAL DESIGN DAYS –– Featured Speaker: Online Stream – 2020
ADOBE MAX –– Featured Speaker: San Francisco, California – 2019
ADM 2019 –– Featured Speaker: Hangzhou, China – 2019
NXNB –– Featured Speaker: San Francisco, California – 2019
FITC TORONTO –– Featured Speaker: Toronto, Ontario – 2019
OFFF BARCELONA –– Featured Speaker: Barcelona, Spain – 2019
PopUp F5 –– Featured Speaker: New York, New York – 2018
4GN –– Featured Speaker: Bogota, Columbia – 2017
OFFF CDMX –– Featured Speaker: Mexico City, Mexico – 2017
OFFF BARCELONA –– Featured Speaker: Barcelona, Spain – 2017
TOCAME –– Featured Speaker: Munich, Germany – 2017
FITC AMSTERDAM –– Featured Speaker: Amsterdam, Holland – 2017
MOUVO –– Featured Speaker: Prague, Czech Republic – 2017
CUTOUT FESTIVAL –– Featured Speaker: Querétaro, Mexico – 2016
BUMP FESTIVAL –– Featured Speaker: Kortrijk, Belgium – 2016
OFFSET DUBLIN –– Featured Speaker: Dublin, Ireland – 2016
FITC AMSTERDAM –– Featured Speaker: Amsterdam, Netherlands – 2016
PLAYGROUNDS FESTIVAL –– Featured Speaker: Amsterdam, Netherlands – 2015
FITC FORM –– Featured Speaker: Chicago, Illinois – 2015
SHORTLIST SESSIONS –– Featured Speaker: San Francisco, California – 2015
OFFF BARCELONA –– Featured Speaker: Barcelona, Spain – 2015
GRAY AREA FESTIVAL –– Featured Speaker: San Francisco, California – 2015
F5 –– Featured Speaker: New York, New York – 2015
FITC TORONTO –– Featured Speaker: Toronto, Ontario – 2015
LCAD –– Featured Speaker: Laguna Beach, California – 2015
FIDCR –– Featured Speaker: San Jose, Costa Rica – 2015
FITC TOKYO –– Featured Speaker: Tokyo, Japan – 2015
CAMP Festival –– Featured Speaker: Calgary, Alberta – 2014
REASONS to be CREATIVE –– Featured Speaker: Brighton, UK – 2014
EX'PRESSION College Ex'pert Series –– Featured Speaker: Emeryville – 2014
OFFF CINCINNATI –– Featured Speaker: Cincinnati, Ohio – 2014
VALIOCON –– Featured Speaker: San Diego, California – 2014
FITC TORONTO –– Featured Speaker: Toronto, Ontario – 2014
FITC AMSTERDAM –– Featured Speaker: Amsterdam, Holland – 2014
TOCAME MUNICH –– Feature Speaker: Munich, Germany – 2014
RIT Thought at Work –– Featured Speaker: Rochester, New York – 2013
SEMI-PERMANENT STOCKHOLM –– Featured Speaker: Stockholm, Sweden – 2013
ADOBE ART of DESIGN Lecture Series
––
San Francisco, California
–
2013
OFFF BARCELONA –– Featured Speaker: Barcelona, Spain – 2013
SPRING SESSIONS –– Featured Speaker: Graz, Austria – 2013
FITC TORONTO –– Featured Speaker: Toronto, Canada – 2013
APPLE HUMAN INTERFACE –– Featured Speaker: Cupertino, California – 2013
CREATE SOCIAL
––
Featured Speaker: San Francisco, California
–
2013
SEMI-PERMANENT PDX –– Featured Speaker: Portland, Oregon – 2013
FITC AMSTERDAM –– Featured Speaker: Amsterdam, Holland – 2013
MICROSOFT SPECIAL PROJECTS
––
Featured Speaker: Redmond, Washington – 2012
PROMAX ANZ
––
Featured Speaker: Sydney, Australia – 2012
DMALA –– Featured Speaker: Los Angeles, California – 2012
GRAPHIKA MANILA –– Featured Speaker: Manila, Phillippines – 2012
SEMI-PERMANENT AKL –– Featured Speaker: Auckland, New Zealand – 2012
SEMI-PERMANENT SYD –– Featured Speaker: Sydney, Australia – 2012
FITC TOKYO –– Featured Speaker: Tokyo, Japan – 2011
GNOMON MASTER CLASS –– Featured Speaker: Los Angeles, California – 2011
AEPDX BYTE BY BYTE –– Featured Speaker: Portland, Oregon – 2011
FLASH ON THE BEACH –– Featured Speaker: Brighton, United Kingdom – 2011
FLASH IN THE CAN –– Featured Speaker: Toronto, Ontario – 2011
GEEKY BY NATURE –– Featured Speaker: New York, New York – 2011
FLASH IN THE CAN –– Featured Speaker: Amsterdam, Netherlands – 2011
FLASH IN THE CAN –– Featured Speaker: Amsterdam, Netherlands – 2010
FLASH ON TAP –– Featured Speaker: Boston, Massachusetts – 2009
TOCAME MUNICH –– Feature Speaker: Munich, Germany – 2009
FLASH IN THE CAN –– Featured Speaker: Amsterdam, Netherlands – 2009
FLASHAPALOOZASTOCK –– Featured Speaker: Venice, California – 2008
PAUSE NYC –– Featured Speaker: New York, New York – 2008
FLASH ON THE BEACH –– Featured Speaker: Brighton, United Kingdom – 2008
OFFF BARCELONA –– Dynamics Workshop: Lisbon, Portugal – 2008
FLASH IN THE CAN –– Featured Speaker: Toronto, Ontario – 2008
FLASH IN THE CAN –– Featured Speaker: Amsterdam, Netherlands – 2008
FLASH ON THE BEACH –– Featured Speaker: Brighton, United Kingdom – 2007
FLASH IN THE CAN –– Featured Speaker: Hollywood, California – 2007
FLASHAPALOOZASTOCK –– Featured Speaker: Venice, California – 2007
FLASHBELT
––
Featured Speaker: Minneapolis, Minnesota
–
2007
FLASH IN THE CAN –– Featured Speaker: Chicago, Illinois – 2007
FLASH IN THE CAN –– Featured Speaker: Hollywood, California – 2007
FLASH IN THE CAN –– Featured Speaker: Winnipeg, Manitoba – 2006
FLASH IN THE CAN –– Featured Speaker: Toronto, Ontario – 2006
FLASH IN THE CAN –– Featured Speaker: Toronto, Ontario – 2005
AGDA PROMAX ABROAD
––
Featured Speaker: Sydney, Australia
–
2003
GCC MOTION GRAPHICS
––
Featured Speaker: Glendale Community College
–
2003
SEMI-PERMANENT
––
Featured Speaker: Sydney, Australia
–
2003
DIGIFEST.ELECTRONIC CITIES
––
Featured Speaker: Toronto, Ontario
–
2003
BD4D ATLANTA
––
Featured Speaker: Atlanta, Georgia
–
2003
MADRETTOR INTERNET FESTIVAL
––
Featured Speaker: Rotterdam, Netherlands
–
2002
GCC MOTION GRAPHICS
––
Featured Speaker: Glendale Community College
–
2002
FLASH CONFERENCE 2002 –– Featured Speaker: Seoul, Korea – 2002
OFFF BARCELONA
––
Featured Speaker: Barcelona, Spain
–
2001
Print Publications
---
PAGE MAGAZINE –– GMUNK Special Page 12.21 Themen – 2021
71 MAGAZINE –– Innervisions with Bradley G Munkowitz, July/August Issue – 2021
AGE OF UNION – Igniting the Changemaker –– GMUNK Showcased Artist – 2020
INDIEPENDENT MAGAZINE –– Volume One – 2018
IdN v24n5 –– Infographics & UI — Crossing All Borders Ticking All Boxes – 2018
DESIGN FOR MOTION –– GMUNK Showcased Artist, Savannah, Georgia – 2015
OFFF 2015 UNMASKED
––
GMUNK Showcased Artist, Barcelona, Spain
–
2015
COMPUTER ARTS
––
GMUNK Showcased Artist, London, UK
–
2015
FUTURE US
––
The magic behind BOX, London, UK
–
2014
NEW MOVE TREND DIARY
––
Showcased Artist, Berlin, Germany
–
2014
COMPUTER ARTS
––
Bot & Dolly Promo / Box of Tricks, London, UK
–
2014
THE POOOL
––
OFFF Magazine: Showcased Artist: Barcelona, Spain
–
2013
WALLPAPER* Magazine
––
Showcased Artist, London, UK
–
2012
WORLDWIDE DESIGNERS 2007
––
Showcased Artist: Milan, Italy
–
2007
TYPE IN MOTION 2
––
INNOVATIONS IN DIGITAL GRAPHICS: Showcased Artist
–
2004
TASCHEN 1000 FAVOURITE WEBSITES
––
Featured Artist/Website: New York
–
2003
PLINKO REDESIGN BOOK
––
Contributing Artist: San Francisco, California
–
2003
RETROSPECT MAGAZINE
––
Featured Artist: Toronto, Ontario
–
2003
PHOTOSHOP FOR NON-LINEAR EDITORS
––
Featured Artist: Washington, DC
–
2003
JUMP MAGAZINE
––
Featured Artist/Interview: Milan, Italy
–
2003
VICE MAGAZINE
––
Featured Artist/Website: GMUNK: New York, New York
–
2002
IMPRESS MAGAZINE MONTHLY
––
Featured Artist/Interview: Seoul, Korea
–
2002
XFUNS Magazine
––
Featured Artist/Interview: Taipei, Taiwan
–
2002
COAST TO COAST AMERICAN DESIGN
––
Featured Artwork: Die-Gestalten
–
2002
CREATEONLINE Magazine
––
Interview/Image Showcase: Inspirational Survey: UK
–
2002
PERSONAL WEBSITES
––
Rockport Publishing: Featured Artist: Minneapolis
–
2002
FRESH! DESIGN Magazine
––
Featured Artist/Respected Links: Chicago, Illinois
–
2002
HOW MAGAZINE
––
Top Ten Websites: TOP LINKS 2001: Palm Coast, Florida
–
2001
IMPRESS Magazine
––
Featured Artist: Soul, Korea
–
2001
ID MAGAZINE
––
Interactive Design Winner: Best Experimental Project: New York
–
2000
HOW MAGAZINE
––
Interactive Design Merit Winner: Personal Project: Palm Coast
–
2000
Judging
---
THE LG WONDERBOX SHOWCASE –– Contest Judge – 2022
THE MOTION AWARDS –– Finalist Judge: Motionographer – 2021
THE MOTION AWARDS –– Finalist Judge: Motionographer – 2020
THE MOTION AWARDS –– Finalist Judge: Motionographer – 2017
HOWWW CASE STUDIES –– Honorary Judge: The Craft Behind the Art – 2015
ADOBE DESIGN ACHIEVEMENT AWARDS –– Honorary Judge: 2015 ADAA – 2015
99FRAMES –– Honorary Judge: 2015 99Frames Competition – 2015
MAY 1ST REBOOT –– Honorary Judge: Top Reboot Competition – 2008
STIFF BRANDING DESIGN COMPETITION
––
Participating Judge
–
2003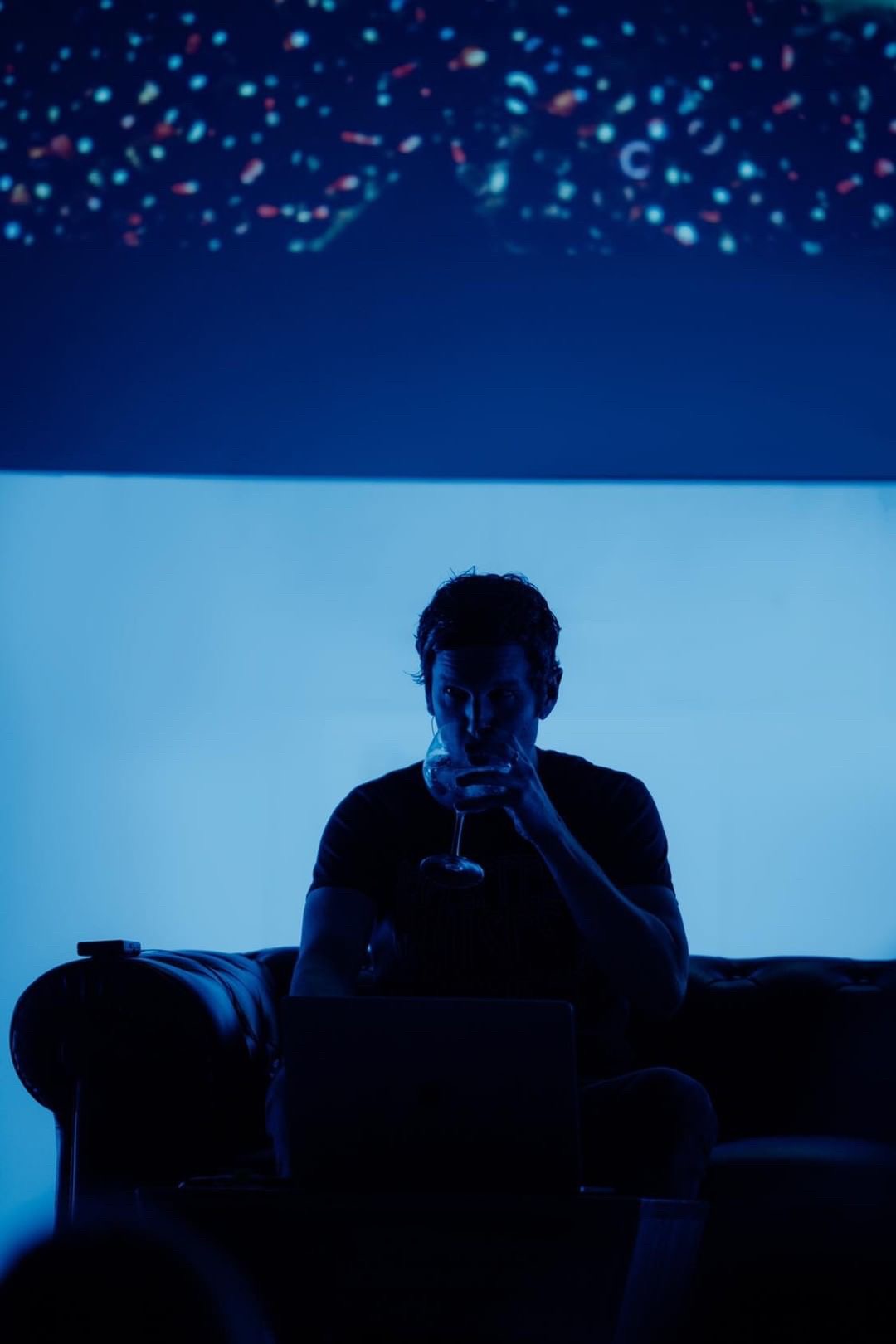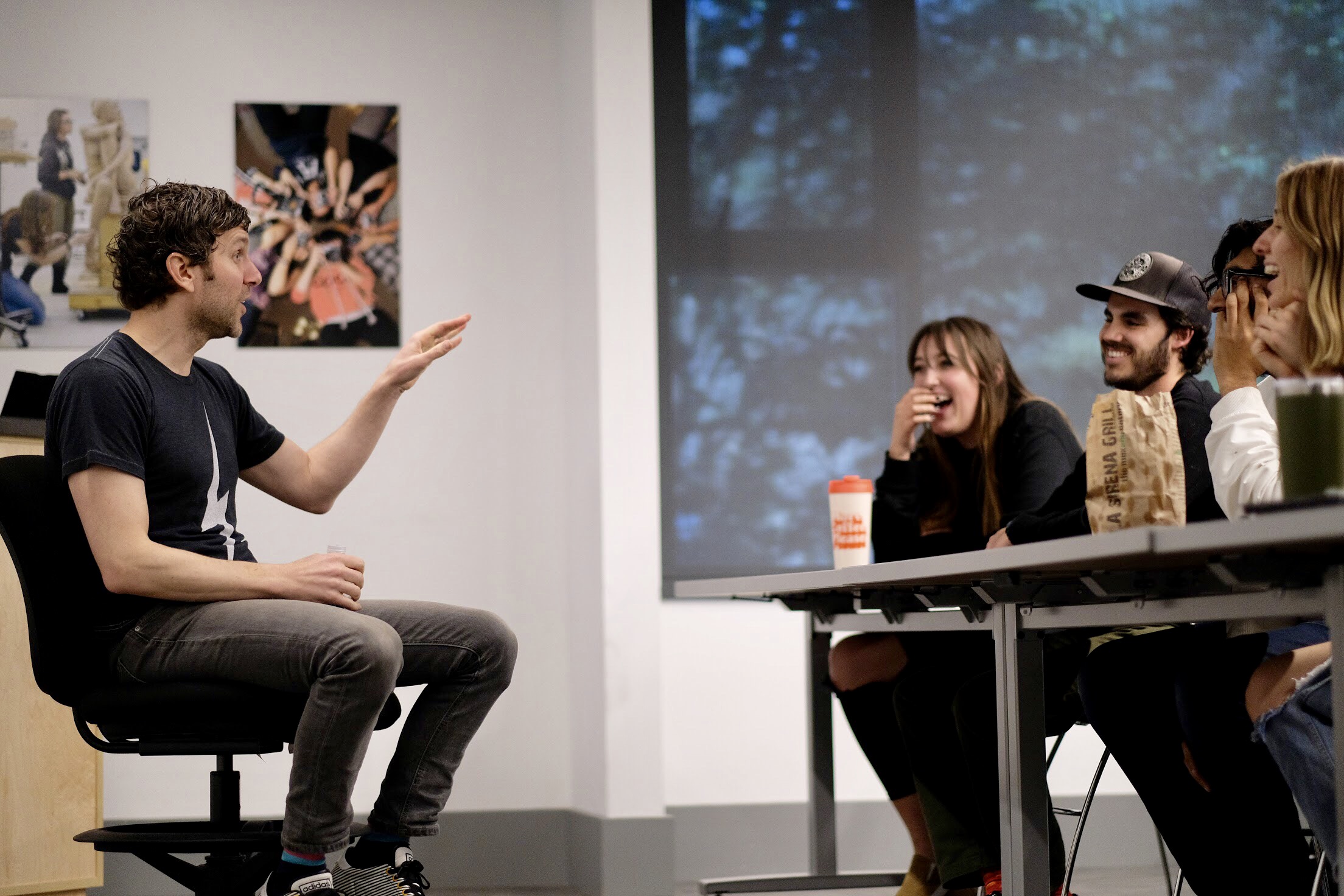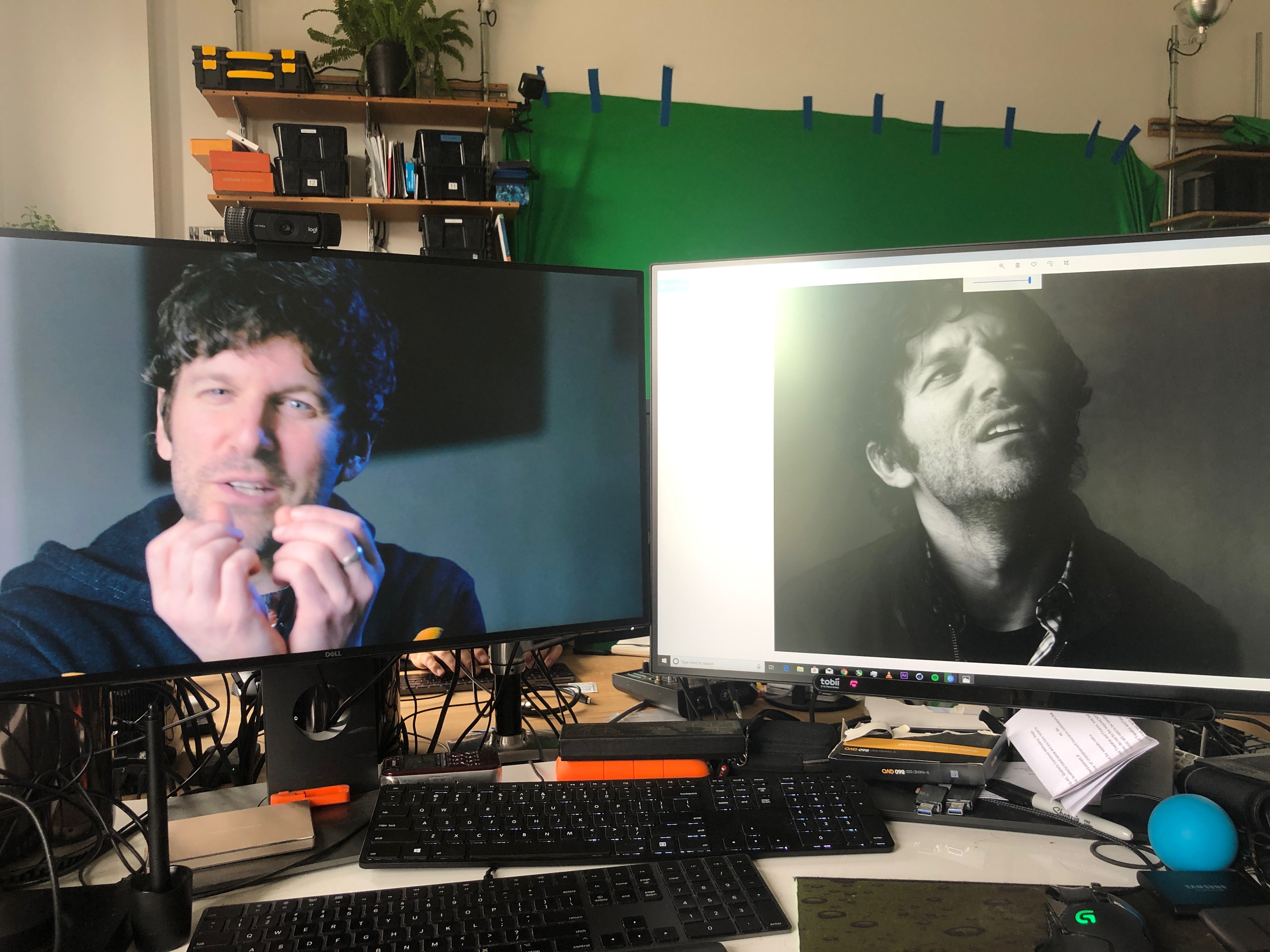 Live-Action
---
Digital Art
---
Experiential
---