ADM Exhibition
October 2019 ––

When legendary Art Curator Scarlet Lin reached out to commission an art exhibition at the

Asia Design Management Forum

in Hangzhou, it was an offer Munky and his team couldn't refuse. Not only was it an opportunity to create a new piece of bespoke art for the show, it was an occasion for pure adventure – to travel to Hangzhou with the dearest of friends

Philip Reyneri

and

Peter Clark

to infuse their wanderlust cerebrally and create lifelong memories of adventure and creative fulfillment.

Headlining the exhibition was a projection-mapped sculpture entitled 'ISO' which was fabricated locally in China and presided in the center of the space with a cogitative 5 minute soundtrack composed by

EnterNull

. Munky's primary focus was a takeover of the senses, to have people congregate in the space and have a sculptural presence greet them visually with form and sonic presence. They encouraged a deep dive into the Isomorphic form by staring deep into its eyes and facilitating an affection, a ruminative statement of planar surfacing and volumetric light.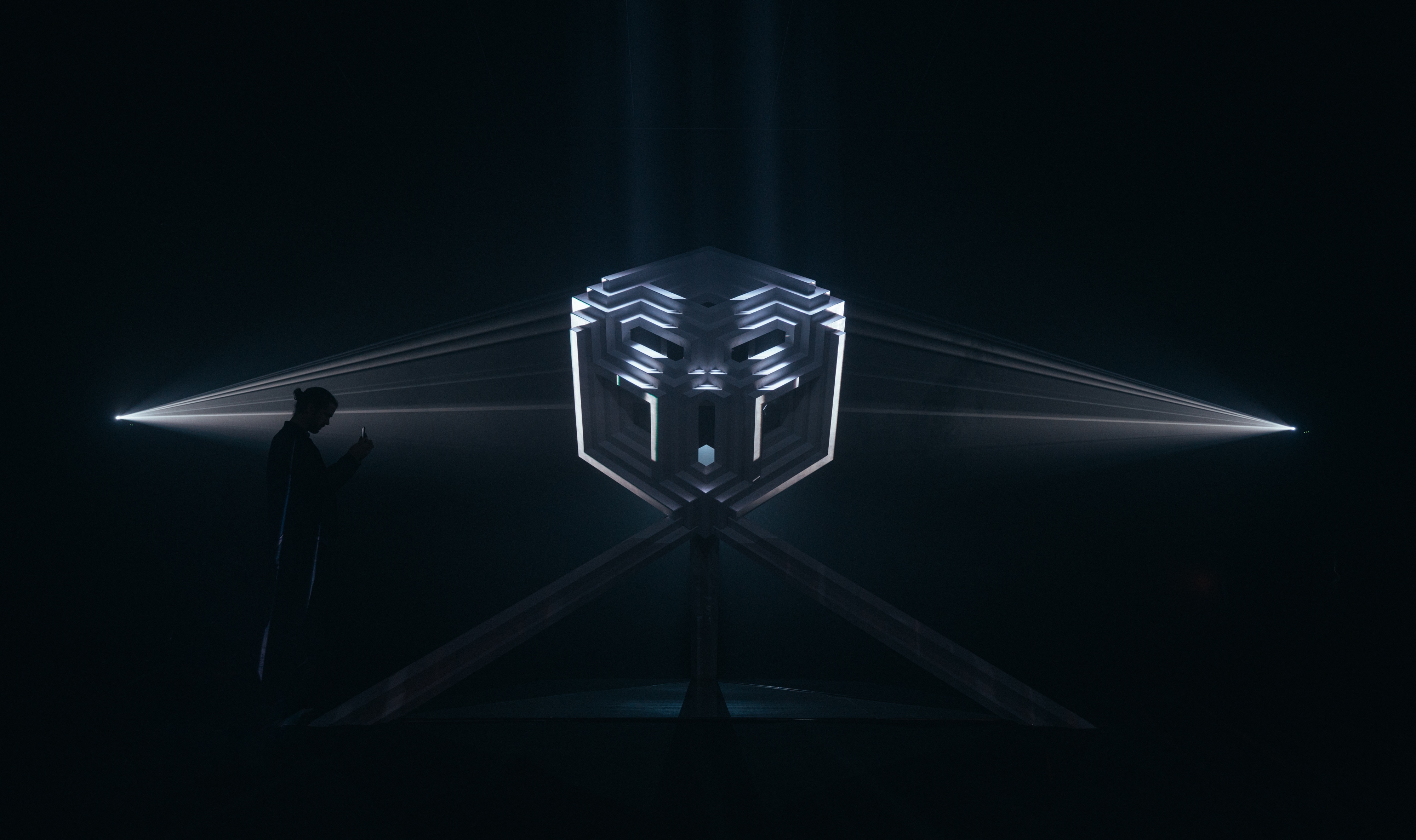 ---
The ISO Sculpture
–– 01



ISO was intended to hold space, create mood and provide an immersive experience from all angles of incidence. Munko and CallMeClark wanted to create a piece of Geometry that was inspired by the

Bizmuth crystal

while obeying the Isometric rulebook – and also had a presence of its own by resembling a geometric mask – a pensive mathematical portrait that could emote on its own. This sculpture was then hoisted by a pedestal, an Isomorphic tripod, providing a pathway for the travel of animated light to scan the form on multiple planes. Lastly, a triangular mirror was placed underneath the tripod base and was also mapped by the projectors – which gave the form an analog prismatic and caustic reaction that bounced organic shapes of light throughout the space.

Philip Reyneri mapped ISO with 6 projectors, and a copious amount of haze was added to visualize each beam of light as it cascaded through the space on onto the form. The animated light told a story of its own, containing chapters of emergence, rebirth and perpetual illumination, highlighting each facet with color and tracing graphic forms, revealing different tracks and states of existence.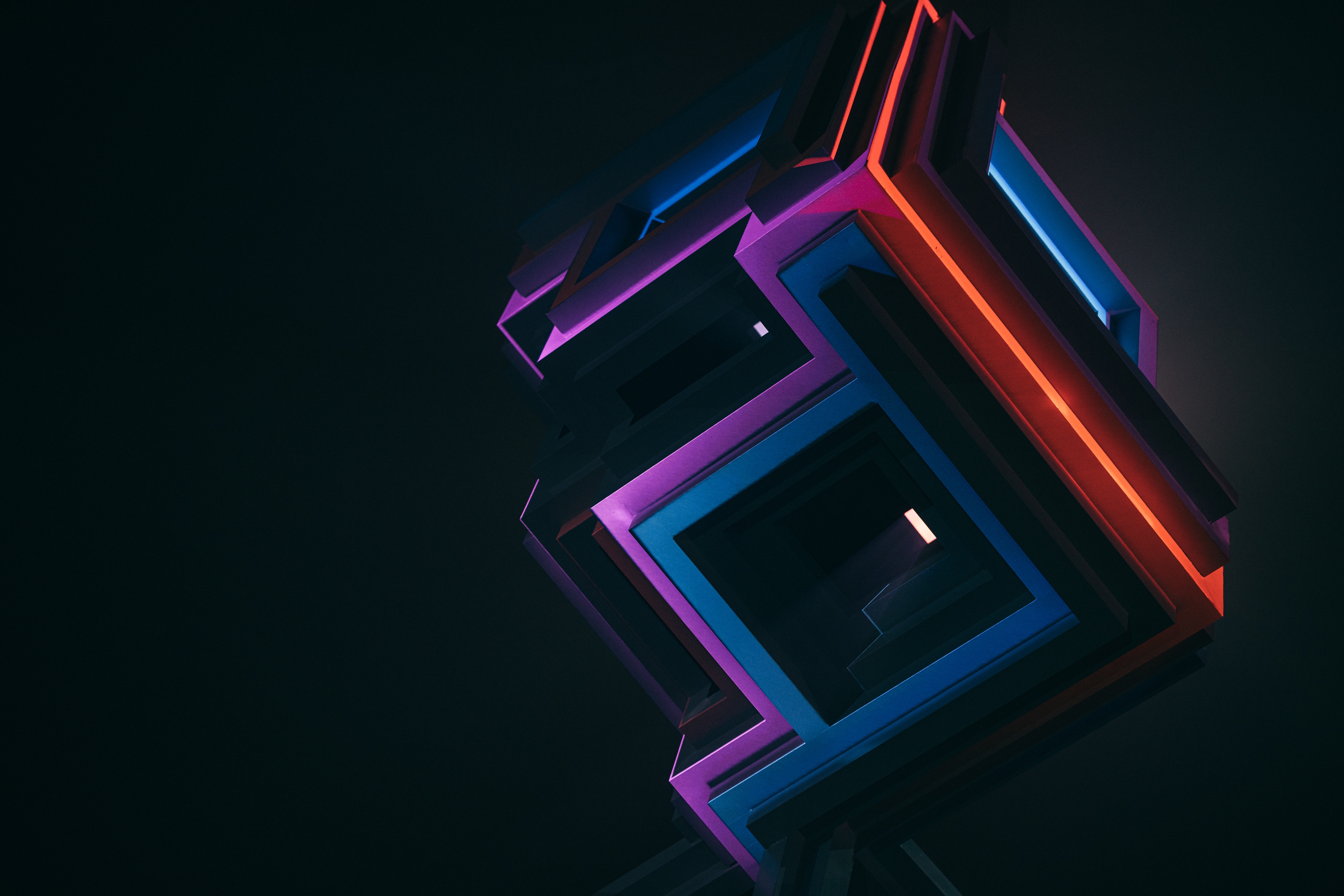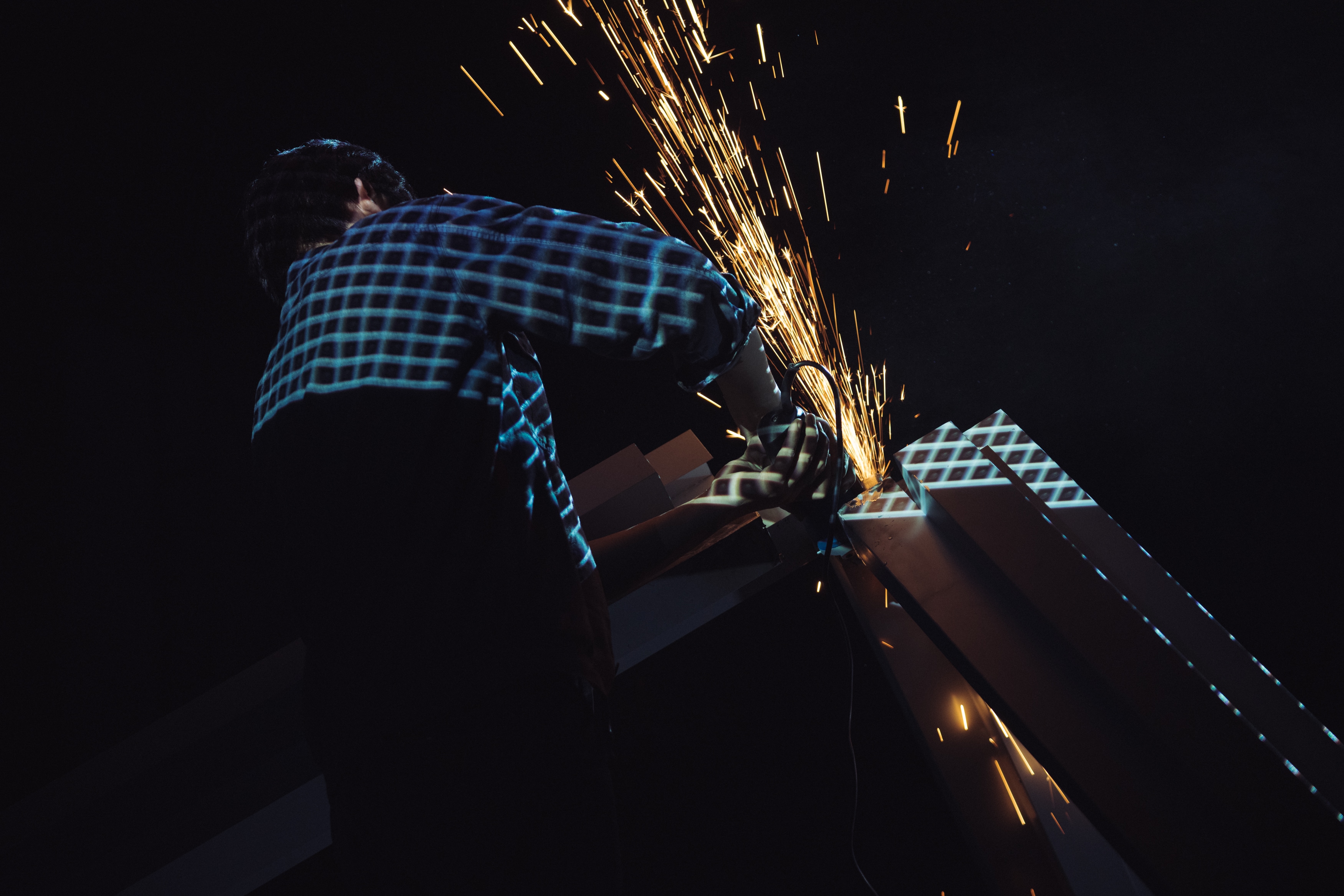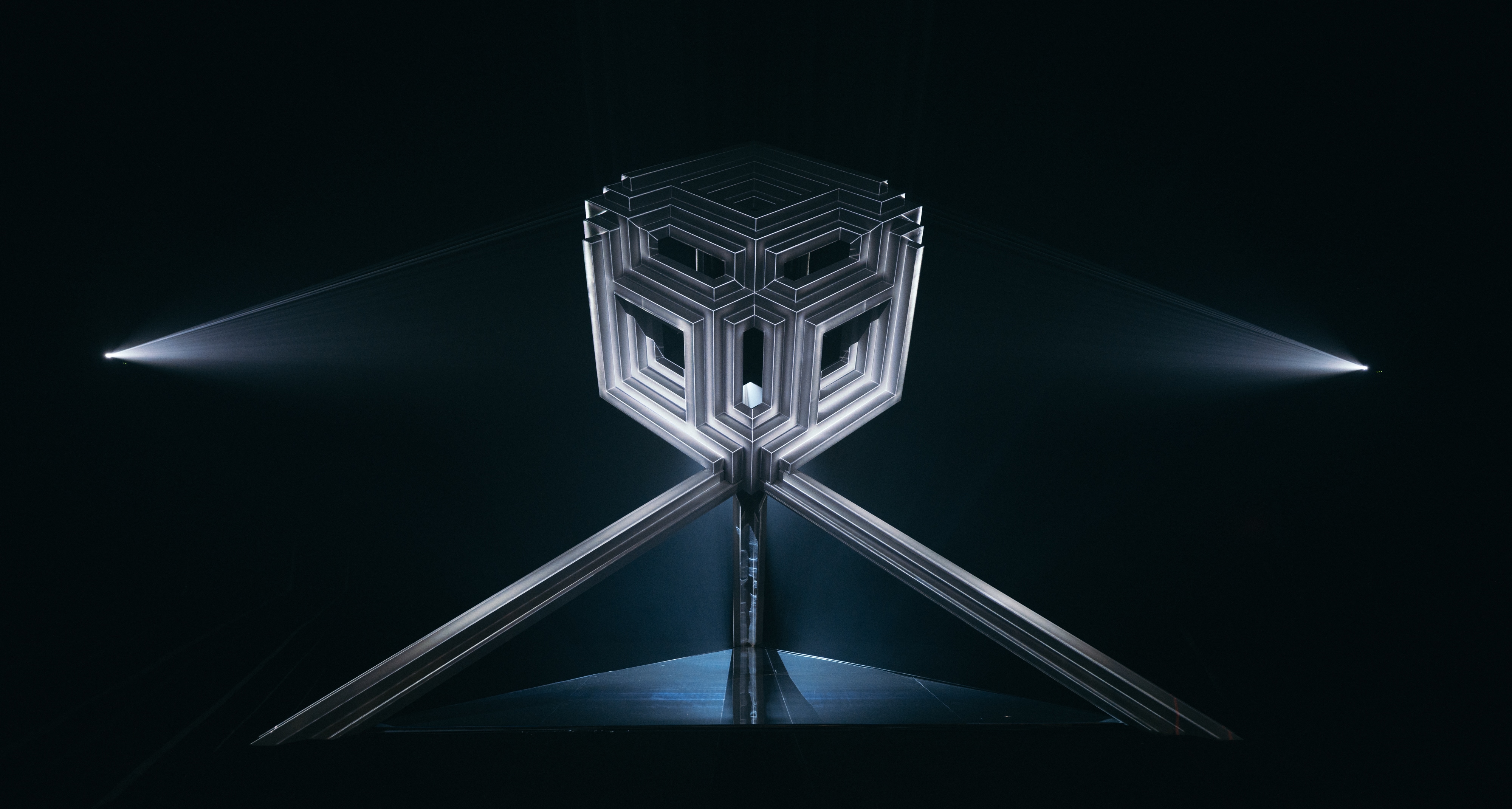 ---
---
The Exhibition
–– 03



The project was locally produced by the legendary photographer

Xun Chi

, whom the team met and collaborated with during the

LCAD exhibition

a year prior. He was the connective presence for the entirety of the project and it couldn't have been done without him. The ISO sculpture had it's own large room for exhibition, and on the outside were a series of framed design and photography artworks from GMUNK that were curated by the always fabulous

Simoneone

. The team also gave presentations at the forum, introducing their body of work, facilities and artistic approach, and ultimately gave a little bit of their own vibrant 'Merican spirit to the ADM attendees.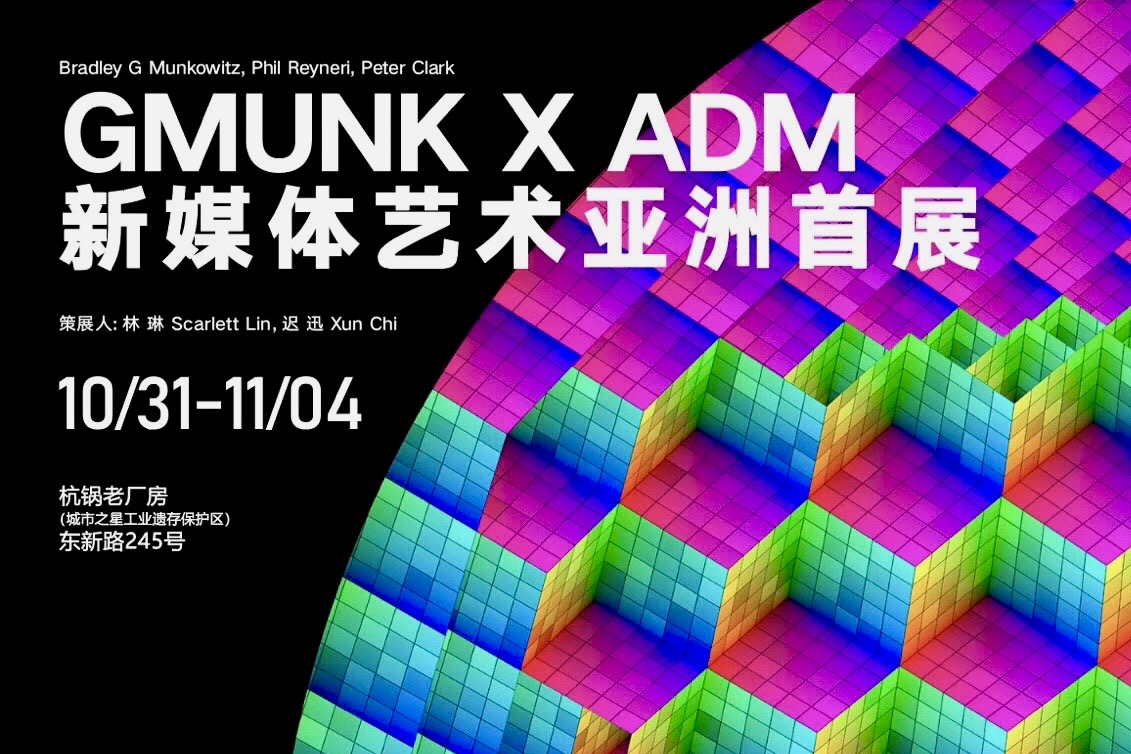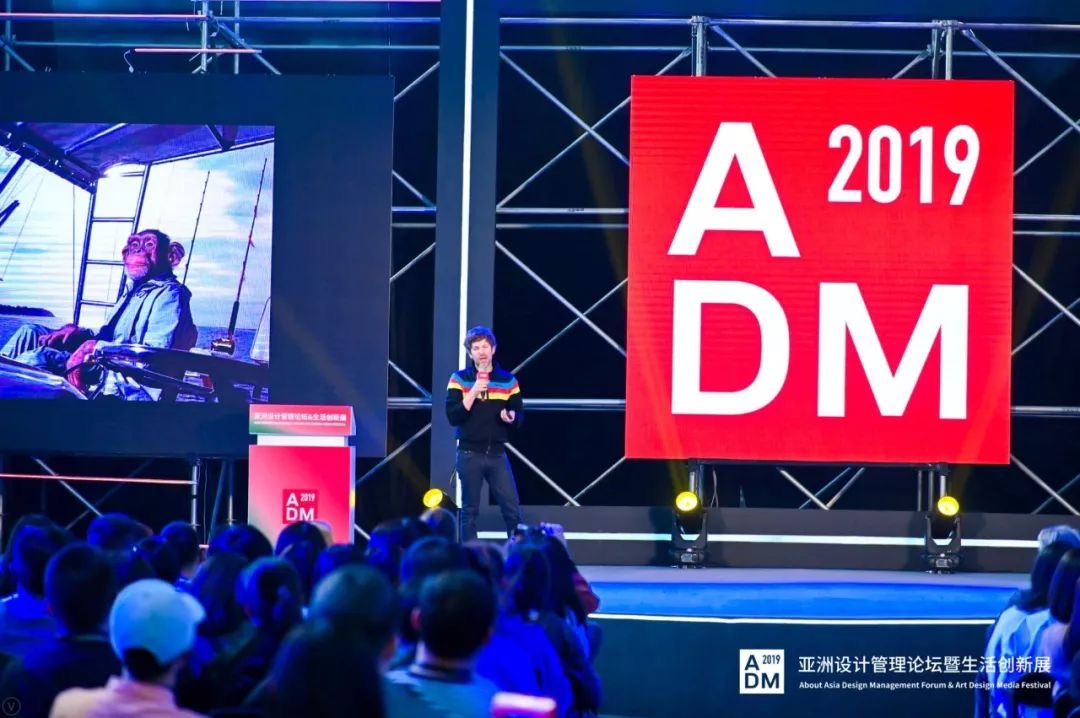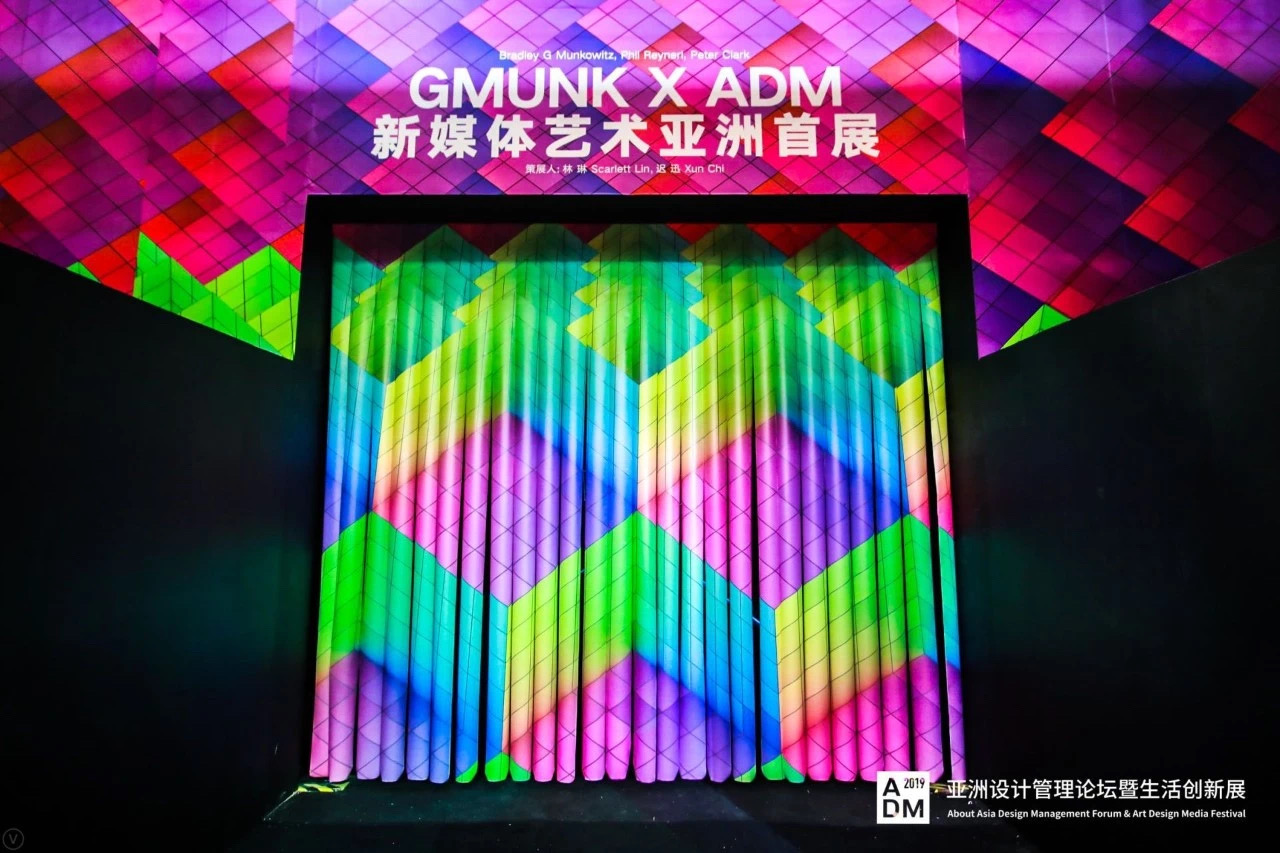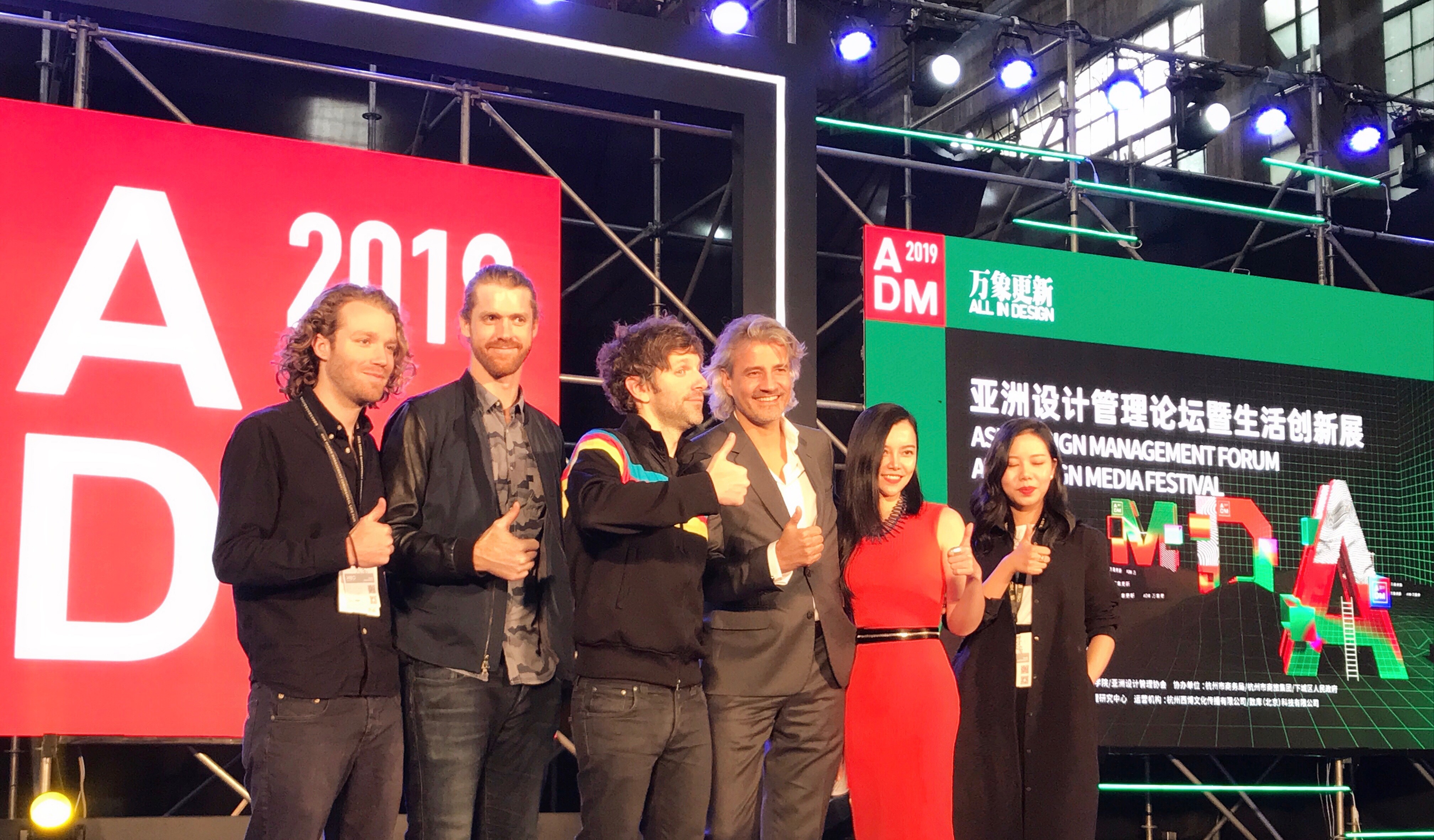 ---
The Experience
–– 04



This experience was entirely about adventure in its purest form. Traveling with such dear friends renders every detail was so rich in humor and fulfillment. While being immersed in a foreign culture – 15 hours of time difference turning their heads upside down – while pushing the artistic mediums of expression for the greater good and team building. It was always challenging, but vibrantly satisfying to execute such a pure expression – an exhibition that was

PsyMunk

and crafted with love undeniably. Cheers to more of these in the future.
Credit List
---

Artist: GMUNK
Creative Director: Bradley G Munkowitz
Design Director: Peter Clark
Technical Director: Philip Reyneri
TouchDesigner Lead: Philip Reyneri
Composer: EnterNull
Curator: Scarlett Lin
Curator: Xun Chi
Photography: Bradley G Munkowitz
Photography: Peter Clark