FITC Toronto 2008
April 2008 ––

Master

Shawn Pucknell

saw a speech of munko's in 2007, where he showcased the Resfest piece filled with glass beakers blowing up at 1,000 frames per second. Shawn said that Res piece inspired the theme 'BreakIt' for his

2008 Toronto Conference

and that he wanted munkowitz to do the branding. After a long conceptual process, they came to the conclusion that two plastic lucha-inspired wrestlers smashing each other's faces was the best way forward.
---
Featured Conference Posters
–– 01

Peedo's Crushing Overhand-Right and the Initial Weigh-Ins.

---
Collateral Postcards
–– 02

Grease's brutal elbow smashes versus Peedo's lightning left hook.

---
Breakit Logo / Branding
–– 03
Ink by Mr.
Kevin Peterson
. Many in the gallery swear by the Dreakit.
---
Teaser Postcards
–– 04

Barbed-wire cage makes anything look better.

---
Character Development
–– 05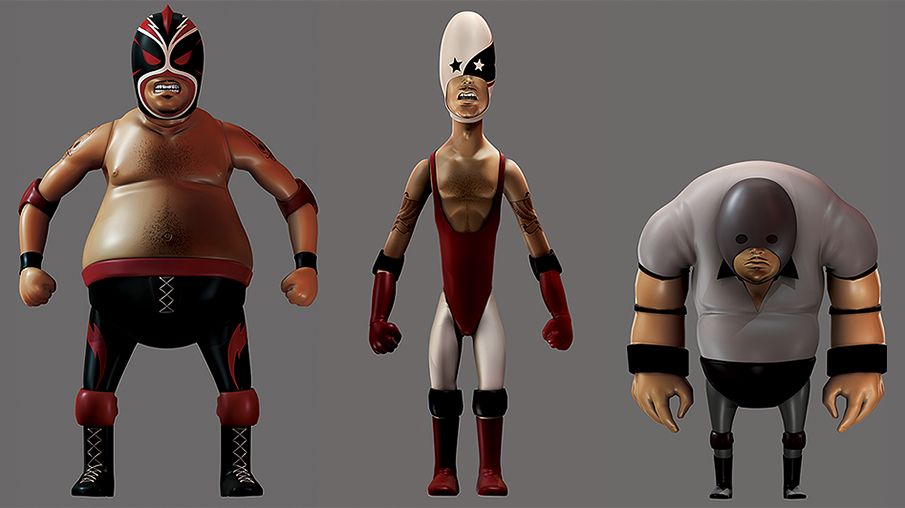 ---
Coming to Life

–– 06

Shawn actually made life-size cut-outs of these dudes and cast metal Figurines. Fuck yes.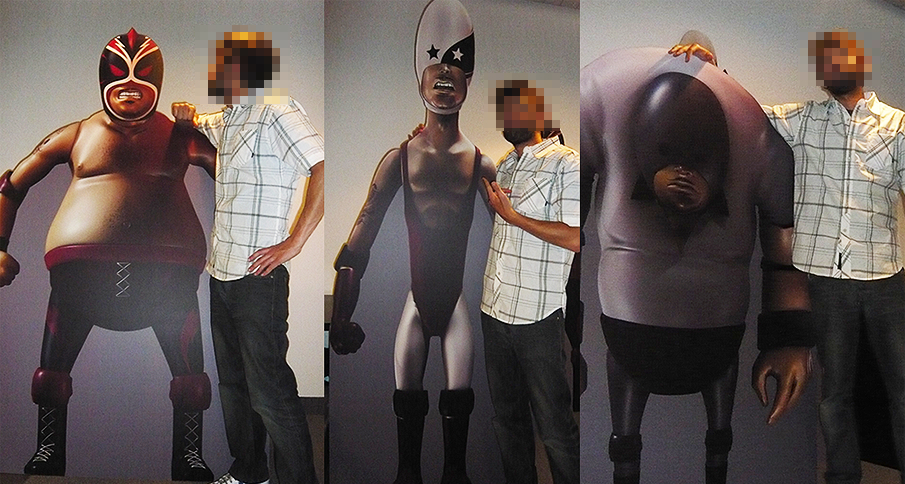 ---
Conference Badges
–– 07

A fine opportunity to layout some typography detail on them boys.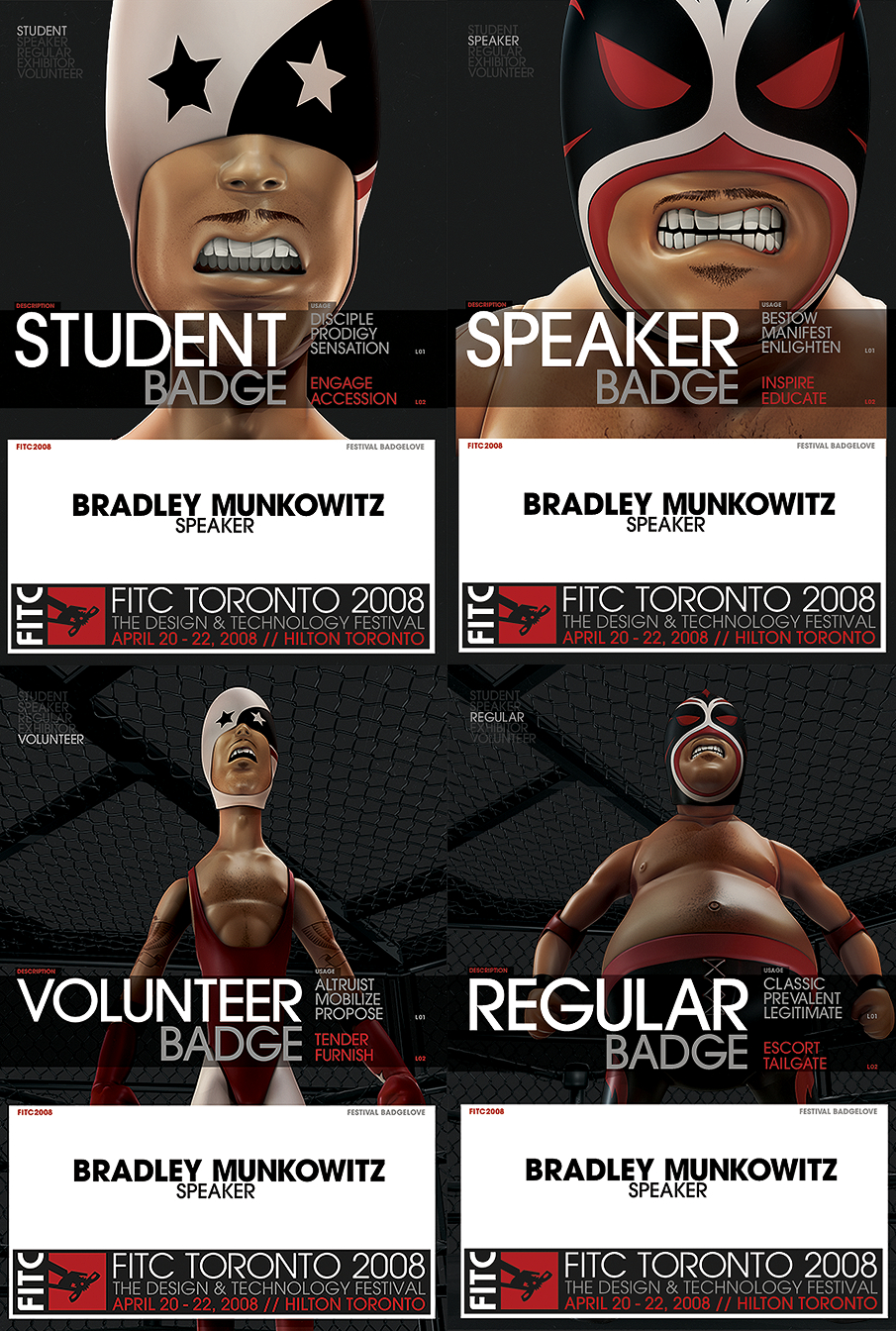 ---
The Beloved Referee
–– 08

Couldn't be a more perfect mug for the Questionaire.
---
Original Banners

–– 09

These weren't used as they wanted more conceptual thematics.
FITC Toronto 2008 Credit List

---

Executive Producer: Shawn Pucknell
Concept: Bradley G Munkowitz
Character Design: Kevin Peterson, Bradley G Munkowitz
Character Modeling: Cody Smith
Character Texturing: Cody Smith, Bradley G Munkowitz
Lighting / Rendering: Bradley G Munkowitz
Logo Concept: Bradley G Munkowitz
Logo Illustration: Kevin Peterson
Design Layouts: Bradley G Munkowitz
Conference Collateral Layout: Bram Timmer