Nicktoons Premiere
August 2005 ––

While freelancing at

Exopolis

, munkowitz was given the most excellent opportunity to design a selection of promos for the

Nicktoons

channel rebrand. This particular promo was entitled 'Nicktoon's PremiereBot' and involved a mechanized Filmbot made from the Photographic/Film/Video genre of hard gear. Add in a couple car Parts, a blinding barrage of camera flashes and suspend the whole damn thing up in the air from a rope, kite-styln' from the Nicktoons headquarters. Animated with the most gentle of touches by the great Jayson Whitmore.
---
Design Assets

–– 02

The styleframes had the bot grounded on some textured surfaces and without some of the funk that made it work, so thank you to the great Brian Holman for suggesting the sweet kiteSuspension idea and the cameraFlashes, certainly added a lot of conceptual-sauce to the promo.

---
Hero Design
–– 03

Sweet lil' lensBot so tender with them wheeelios tractos, good fun it would seem layering all the components together for this mofo, definitely inspired a design aesthetic for the year to come.
---
Extra Unused Mech
–– 04

This cute fella was never used in the campaign, but served as the icebreaker technique-wise, and was later recycled in a panic for a different promo that wasn't good enough to make the cut.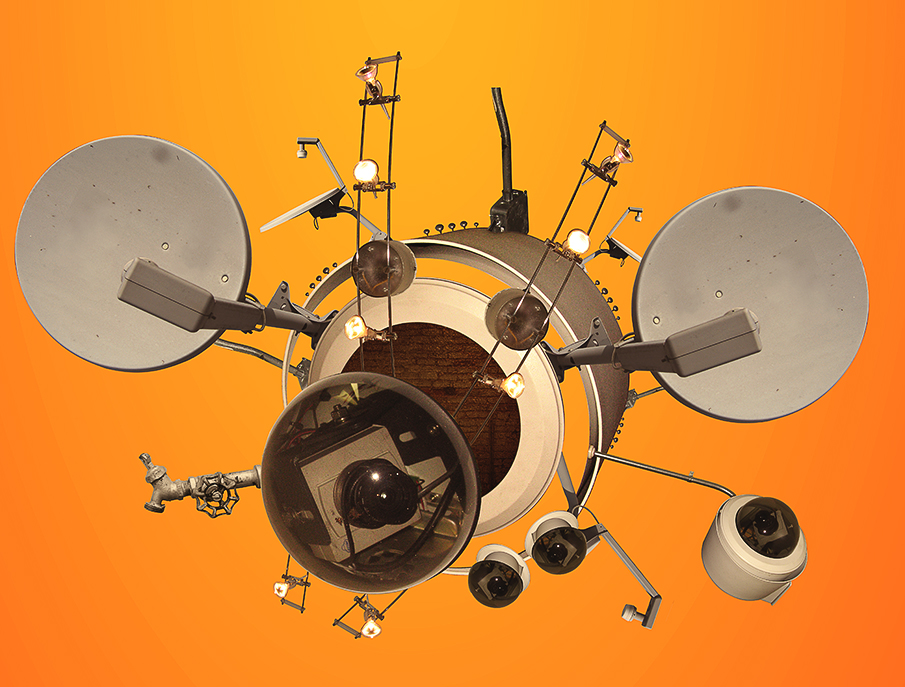 Lead Designer, Art Director
---
at
Exopolis
for
Nicktoons Network