Oculus Cinema Experience
November 2019 ––

The Los Angeles Theatre was the last and most extravagant of the ornate movie palaces built on Broadway in downtown Los Angeles between 1911 and 1931. Designed by architect S. Charles Lee with a French Baroque-inspired décor, its majestic six-story main lobby and 2,200-seat auditorium of carved plaster ornamentation, mirrors, and cove-lit murals recall the glamorous days of 1930s Hollywood.

As such, what a perfect venue to showcase the latest in bleeding-edge technology to bring it into a present day experiential design marvel. To do so, the family at

VTProDesign

brought in Mr. Munkowitz to help craft a 4 minute immersion stream to promote the new

Oculus Quest

headset during an interlude during a

Cinespia

Movie Screening.

The lovely folks at

AKQA San Francisco

presented the team with the challenge of creating a fully immersive VR experience without the Goggles –– essentially applying technologies that would ignite every sensoral orifice –– and as a result produce a profound impact by going beyond what the captive audience thought was possible in a real-world space.
---
The Concept
–– 02



To express the untethered power of Oculus Quest, the team let the titles do the talking for them. It was about showcasing not just the capabilities of the device but the rich variety of VR experiences available on it. To do so, they combined different techniques and technologies to unlock the essence of each title, evoking their unique spirits and personalities. Moving through these different worlds took the audience on a multifaceted journey that will feel unified yet distinctive. That said, despite the different vibes of each title, every segment was designed first and foremost to make an unmistakable impact on the audience.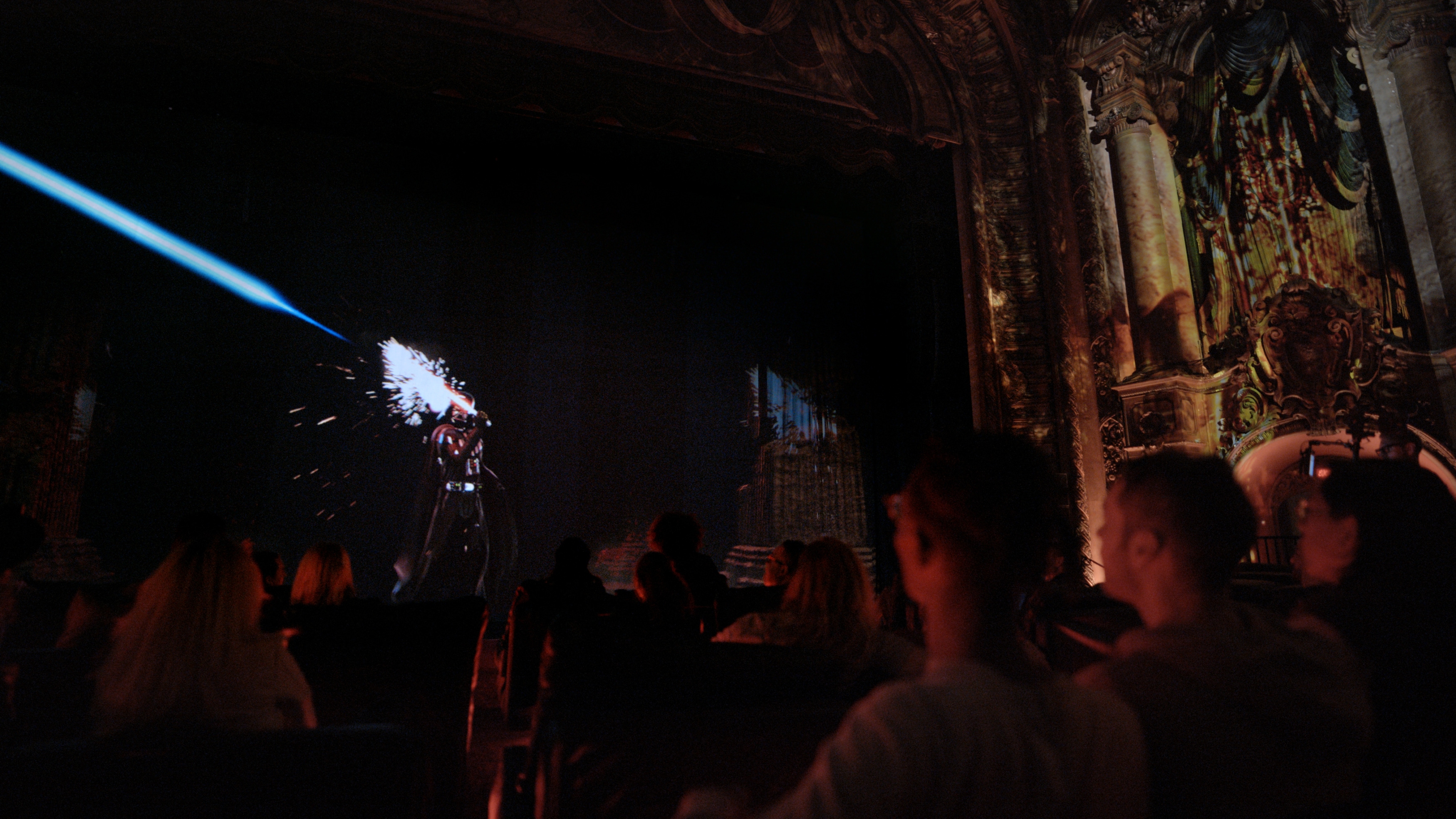 ---
The Process
–– 03



The approach was always about total immersion. The team achieved this by using cutting edge technology in service of creative, crowd-pleasing ideas. VTPro installed a variety of activations throughout the theatre, including Projection Mapping with 25 Projectors, 24 Tracks of Spatialized Audio, Eleven Lasers, an entire Lighting Package, and a Holographic Scrim with an Upstage LED behind it. The different technologies used were combined in pioneering ways to "force multiply" their effects, delivering truly electrifying and unexpected results.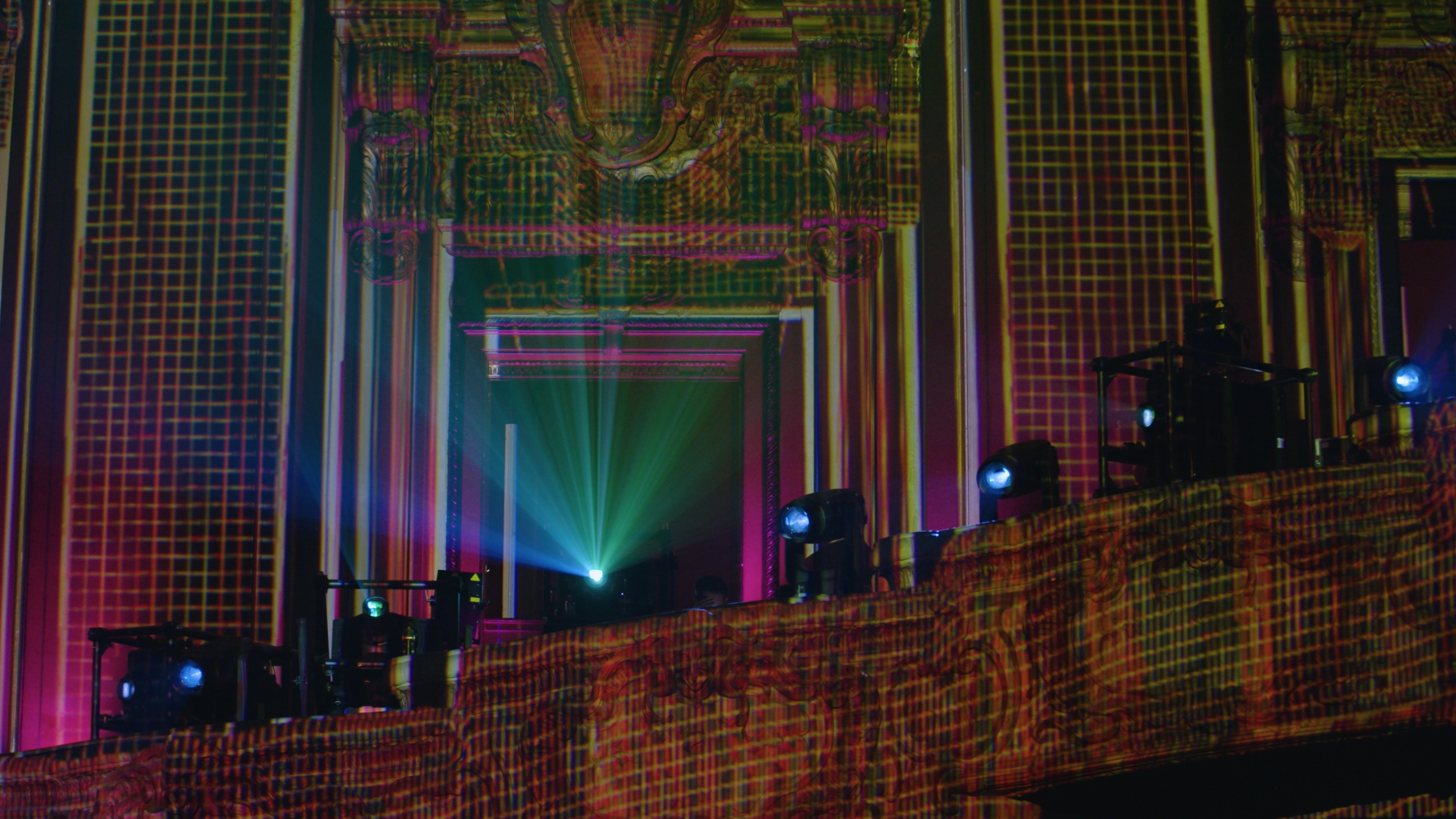 Credit List
---

Experience Design

Directors: Michael Fullman, Bradley G Munkowitz
Executive Producer: Matt Mojo
Creative Producer: Cory FitzGerald
Technical Director: Hayk Khanjian
Production Design: VTProDesign
Technical Production: VTProDesign
Content Creation: Possible Productions
Content Creation: Industrial Light & Magic
Sound Design: Keith Ruggiero, Skywalker Sound, Canopy LA

Live-Action

Director: GMUNK
Executive Producer: Lars Ruch
Producer: Arthur Micah Ross II
Production Manager: Kristen Brancaccio
1st AD: Derek Jaeschke
DoP: Jason Hargreaves
1st AC: Ryan O'Hara
1st AC B-Cam: Yev Zhuk
Steadicam: Grant Adams
Jib Operator: Charles Chan
DIT: Jack Schaefer
VTR: Per Ignacio
BTS: Hitchhiker
Gaffer: Skott Khu
BB Electric: Amber Jones
Key Grip: Chris Rauch
BB Grip: Bill Bridges
Grip: Shaun Rivera
Wardrobe: Jess Colman
Script Supervisor: Talia Brahms