Ethero Chronos
March 2021 ––

In March 2021, during the absolute height of the Digital Art Renaissance, The Social Alpha Foundation invited Munky as a selection of the most talented NFT Artists in the world to auction 8 unique carbon negative nifties inspired by Earth and the climate crisis. With support from

RNDR

, and hosted by

Nifty Gateway

, all proceeds went to the

Open Earth Foundation

, a US-based research and deployment 501c3 nonprofit, raising funds to develop innovative open digital infrastructure for improved management of planet Earth.
" The Carbon Drop was a historic NFT Art Auction Supporting Open Digital Technology for Climate. "
The Auction
featured renowned Digital Artists:
Beeple, Refik Anadol, Sara Ludy, Mieke Marple, GMUNK, Kyle Gordon, Andres Reisinger, and FVCKRENDER.
At closing, the sale ended up raising a total of $6.6 million dollars 😵‍💫😵‍💫😵‍💫 This was unexpected and unprecedented with many artists achieving record sales. It was a huge honor for Munky to participate in such a legendary drop and served as rocket fuel to his Digital Art journey.
Artist:
GMUNK
(b. 1975)
Title:
Ethero Chronos
Type: born-digital, single-channel digital video
00:00:31 seconds (3840 x 3840 pixels)
Auctioneer:
Nifty Gateway
Curator:
Open Earth Foundation
Collector:
888
Price Realized:
$58,888
Minted
March 17, 2021.
Executed in 2021. This work is unique and is accompanied by a non-fungible token.
---
Lot Essay
–– 02


" The Ether is perfection; a beautiful storm if left to exist in its natural state.

But roiled with turbulence, it becomes only a matter of time before there's an irreversible fracture in this delicate equilibrium. "

Ethero Chronos was a visual musing of this transformation and was the initial entry into Munky's 'Ethero' series. This series can be defined as a study of kinetic light and shadow applied as manipulations to a cloud volume, set inside a stack of spherical diopters to reinforce a planetary form persistently in a state of flux.

Utilizing cloud simulations and volumetric light, the goal was to invoke an emotional response to a visual narrative of an atmosphere being roiled with turbulence, executed with an optical treatment grounded in volumetric lighting that is signature to the Munkowitz.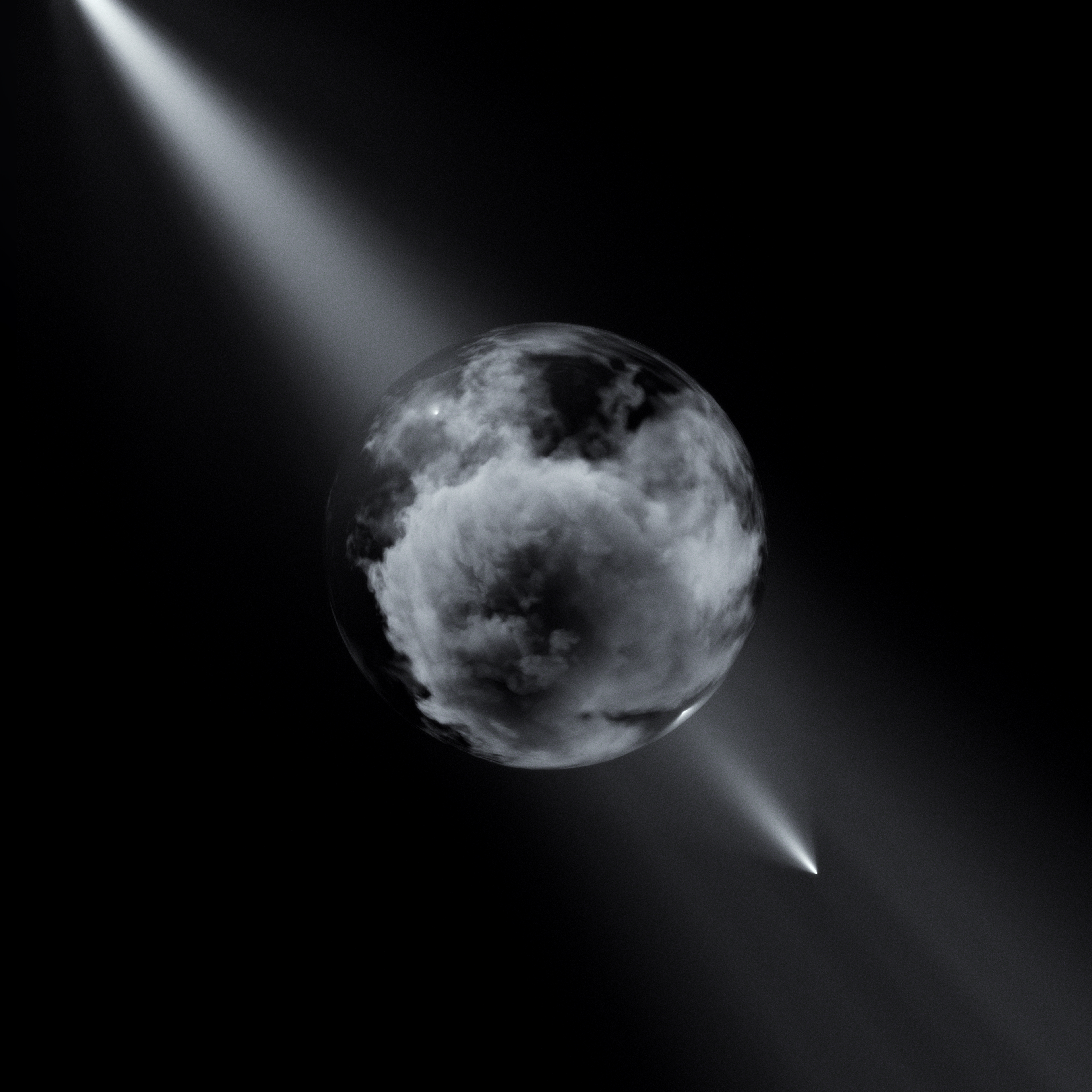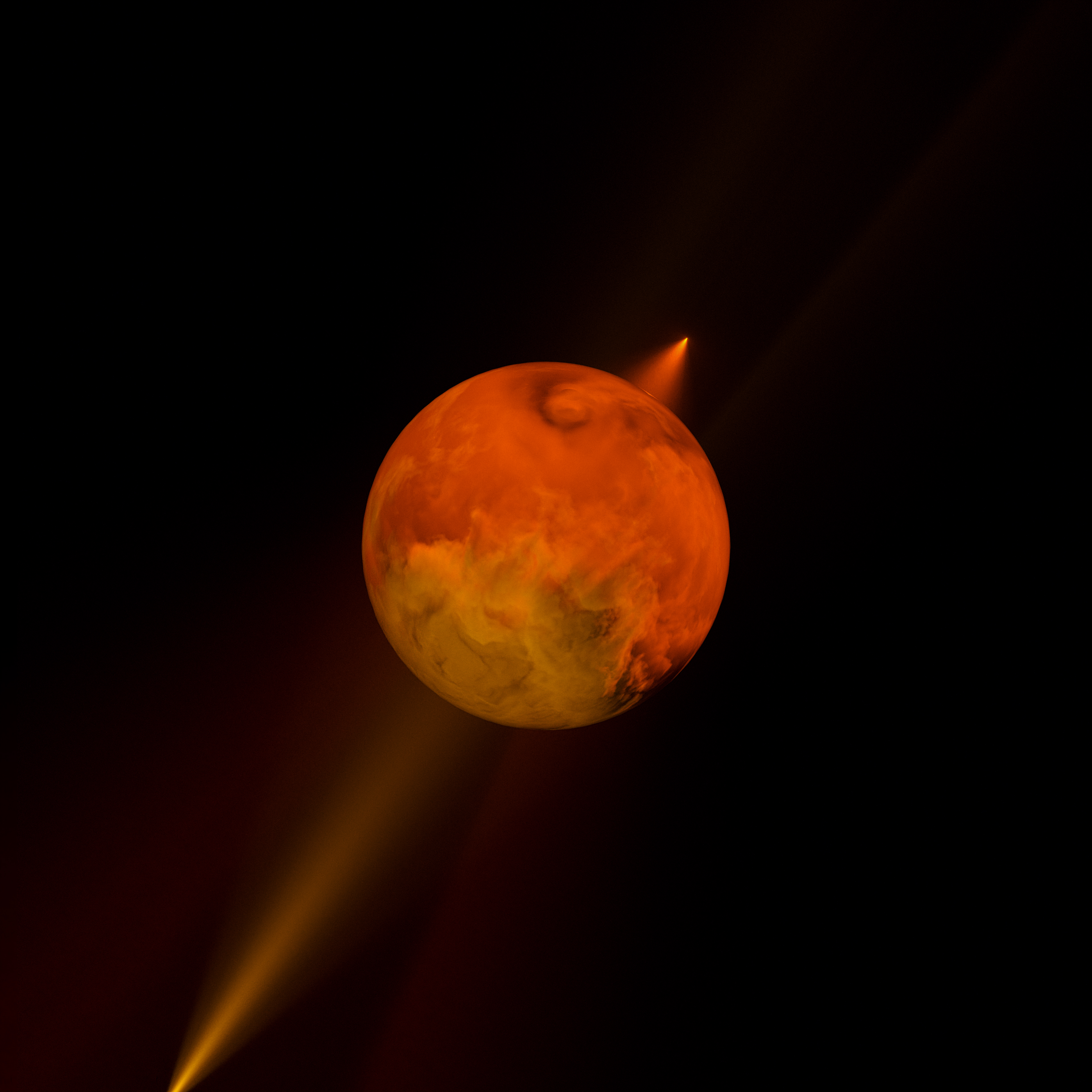 ---
The Carbon Drop
–– 03



The Carbon Drop was an NFT Art auction inspired around climate change and didn't have a net impact on the climate. Thanks to a generous contribution from the

RNDR

network, each artist and artwork on this auction receives around 60 carbon offsets — totaling 500 CO2e tons of proven and unique credits of emission reductions for the entire auctions.
" A Carbon Net-Negative Auction "
These offsets were NFTs themselves provided by
Creol.io
, which sourced from the
Verra
voluntary carbon offset registry. Specifically, this event supported the
Madre de Dios
forest conservation project in Perú. Each unique carbon offset was pegged to the unique artwork in order to compensate the underlying emissions from the NFT minting. Artists would then further commit to offset their historical NFT footprint to create a net positive climate impact, which is something Munky did with all his Nifty Gateway drops in the past.
Learn more at:
www.carbondrop.art
Credit List
---

Digital Artist: GMUNK
Composer: Keith Ruggiero